Flash Note
The cement sector in the Philippines has enjoyed a significant upturn since 2011, growing at 12% in the last four years
When investing in emerging markets, investors look for growth. Our search for growth has taken us to look into countries where, in spite of having strong GDP (Gross Domestic Product) growth, infrastructure investment as percentage of GDP is low. This suggests a weak infrastructure, and therefore a low cement penetration.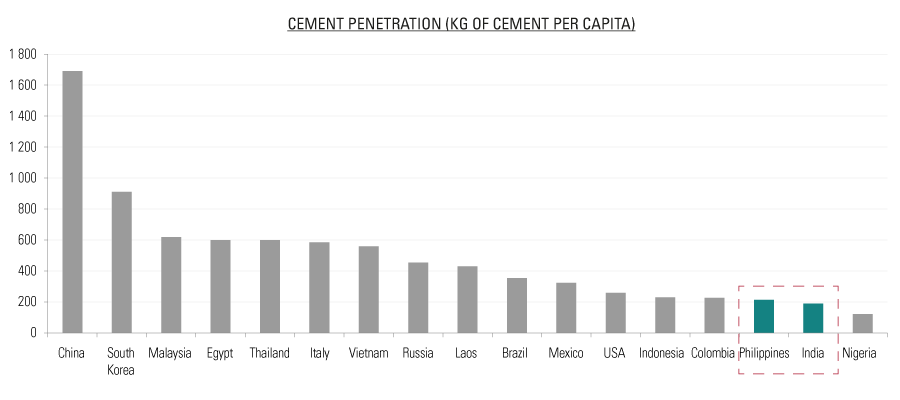 The Indian case
Cement demand in India is expected to rebound considerably, with an estimated annual growth rate of 6 to 8% in the next 4 years.
The sector will likely benefit from the government's push for large infrastructure projects, as seen by the rising budget allocated to infrastructure (investment is expected to reach $1 trillion according the 12th Five-Year Plan) and the creation of the Atal Mission for Rejuvenation and Urban Transformation (AMRUT) scheme. The latter's aim is to improve the population's quality of life across the country by providing basic needs such as water supply, sewerage and transport.
We believe that with the support from more friendly regulation, lower taxation, and increased infrastructure spending, the cement sector should offer attractive growth and take India's economy forward along with it.(1)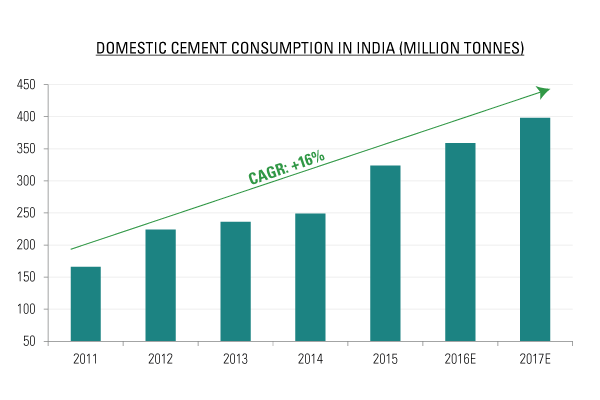 The Filipino case
The Filipino market is one of Asia's fastest-growing markets. The cement sector in the Philippines has enjoyed a significant upturn since 2011, growing at 12% in the last four years. Despite the recent growth, we are confident that in the long term, cement demand should continue to rise, as infrastructure in the Philippines remains under-developed.
A good illustration is the country's under-developed road network: at the end of 2014, just one-fifth of the country's roads were paved. In addition, the country's mountainous geography has given rise to a large number of physically segregated local markets, making it nearly impossible to import cement from abroad, largely limiting competition. Furthermore, the Filipino cement market is characterised by oligopolistic supply and fragmented demand that combine to ensure relatively high prices.(2)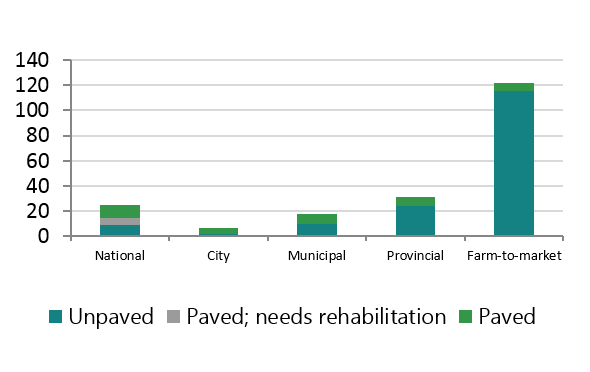 Our picks
Prism Cement

In India, we acquired Prism Cement in Carmignac Portfolio Emerging Discovery, a leading cement supplier in India with a 15% market share.

The company is well positioned to take advantage of growing local demand for cement, fuelled by the sharp upswing in the investment cycle expected over the next few years. It has already invested heavily in production and currently utilises just 70% of its capacity. This will allow Prism Cement to reap the full benefits of firmer demand without any additional capital outlay and leverage its earnings considerably.

It should also benefit from the recent decision by the current Indian central bank governor not to serve a second term, as this signals an upcoming shift to a more expansionary monetary policy likely to boost infrastructure spending.

CEMEX Philippines

To benefit from this trend within our small- and mid-cap fund Carmignac Portfolio Emerging Discovery, we acquired a stake in CEMEX Philippines during its initial public offering at the end of June 2016.

CEMEX Philippines is a subsidiary of Mexican cement giant CEMEX and the third largest cement producer in the Philippines. In terms of financial metrics, the firm almost perfectly meets the requirements of our selection process. The company boasts a free cash flow yield of more than 8.8%, a very healthy balance sheet and convincing growth prospects, with revenue forecast to increase at an average rate of 19% per year over the next three years.