Quarterly Meeting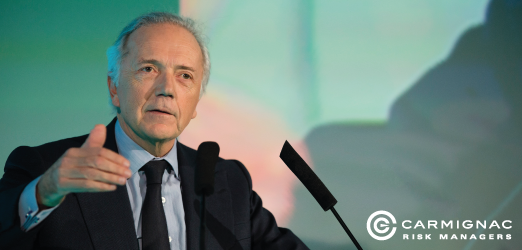 You can listen to all of the Quarterly Meeting or just the topics that interest you.
Didier Saint-Georges, Managing Director and Member of the Investment Committee
Didier SAINT-GEORGES - Managing Director and Member of the Strategic Investment Committee
II. The collision between economic, political and monetary cycles: between risk management and absolute performance
Edouard Carmignac, CIO and Managing Director Carmignac Gestion
Edouard CARMIGNAC - Chairman and CIO
III. Investment strategy - Growth, liquidity, politics: what impact on the different asset classes?
Frédéric Leroux - Head of Cross Asset
Frédéric LEROUX - Fund Manager
IV. Managing the Fixed Income risk in a liquidity tightening environment
Rose Ouahba - Head of Fixed Income
Rose OUAHBA - Fund Manager
V. Generating performance in Equities
Portfolio construction: Long quality/Short cyclicals
David Older, Head of Equity
What next for EM after "Dollar Tantrum"?
Xavier Hovasse, Head of Emerging Equities
Generating performance in Europe? Yes, we can!
Mark Denham, Head of European Equities
Mark DENHAM - Fund Manager
Xavier HOVASSE - Fund Manager
David OLDER - Fund Manager
Edouard Carmignac, CIO and Managing Director Carmignac Gestion
Edouard CARMIGNAC - Chairman and CIO